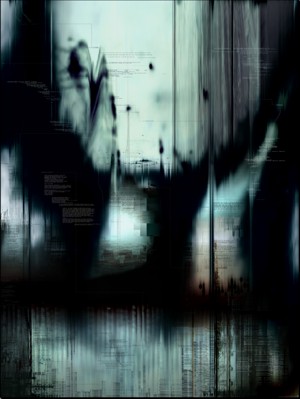 [LIMITED_POSTER_PRINT_RUN]

In a gesture mixed with both insanity, community, and blind faith, I have organized a one-time 500-piece print run of the official NIN .pdf file. The insanity comes from the amount of money I'm devoting to this upfront with no guaranteed return. The community comes from the amazing group of NIN fans at www.BurningSoulsForum.com (here is the thread where this whole thing got started). The blind faith comes from the NIN fans everywhere who have purchased [WITH TEETH] and want their own full size lyrics, artwork, and credits poster.

I have enlisted the help of an amazing print shop here in San Jose. They specialize in large-scale printing and graphics. The details of the print run are listed below.

[SOURCE] Official 20MB .pdf file available at NIN.com.
[QUANTITY] One-time 500-piece print run (individually hand-numbered)
[SIZE] 36"x48" (native .pdf size)
[MACHINERY] LightJet 500XL by Cymbolic Sciences. Here is some more information on Cymbolic LightJet printing. It is truly amazing.
[PAPER] 80lb gloss (this is as heavy, if not heavier than the paper used for the limited concert lithographs at each of the NIN shows this year)
[COMPLETION_DATE] The print run is currently complete!
[SHIP_DATE] Orders will begin shipping on Monday, May 30th.
[IMAGES] Pictures of the actual poster will be posted here when ordering is enabled on Friday, May 27th. Thank you for your patience.

The cost of the poster as well as payment and shipping options are available on the Order Now page.